Supramolecular Hydrogels Fabricated from Supramonomers: A Novel Wound Dressing Material
Wenwen Xu, Qiao Song, Jiang-Fei Xu, Michael J. Serpe and Xi Zhang
ACS Appl. Mater. Interface, 2017, ASAP, DOI: 10.1021/acsami.7b02850.
Single-Molecule Force Spectroscopy Quantification of Adhesive Forces in Cucurbit[8]Uril Host–Guest Ternary Complexes
Zarah Walsh-Korb, Ying Yu, Emma-Rose Janeček, Yang Lan, Jesús del Barrio, Paul E. Williams, Xi Zhang and Oren A. Scherman
Langmuir, 2017, 33, 1343-1350.
Supramolecular Chemotherapy: Cooperative Enhancement of Antitumor Activity by Combining Controlled Release of Oxaliplatin and Consuming of Spermine by Cucurbit[7]uril
Yueyue Chen, Zehuan Huang, Hanyang Zhao, Jiang-Fei Xu, Zhiwei Sun and Xi Zhang
ACS Appl. Mater. Interfaces, 2017, 9, 8602-8608.
Polymerization of Supramonomers: A New Way for Fabricating Supramolecular Polymers and Materials
Qiao Song, Jiang-Fei Xu and Xi Zhang
J. Polym. Sci. Part A: Polym. Chem., 2017, 55, 604-609.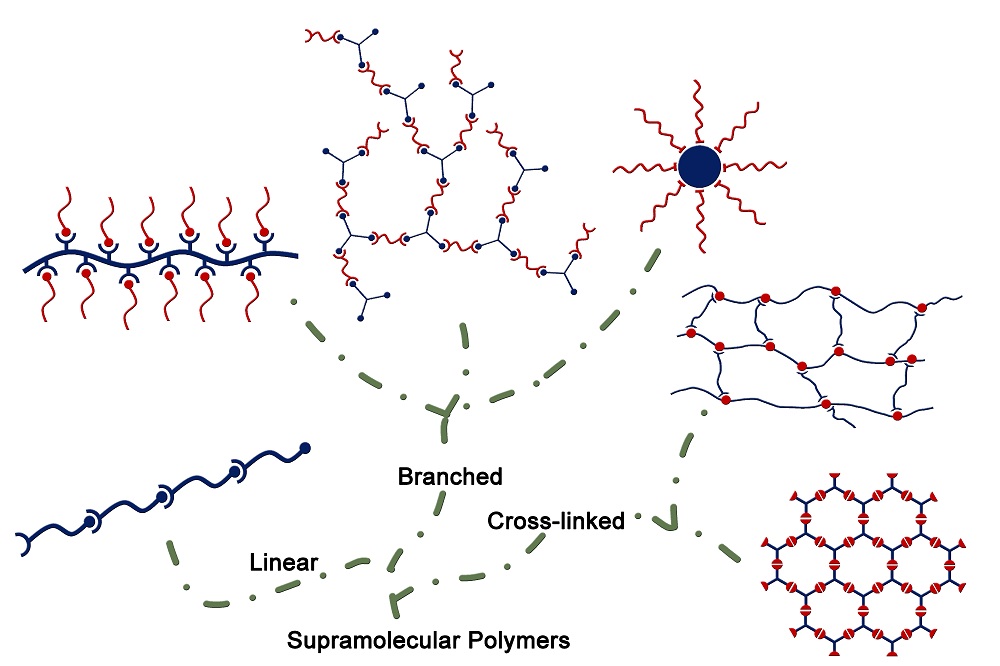 超分子聚合物制备新方法:超分子单体的共价聚合
徐江飞,张希
高分子学报, 2017, (1): 3-8.