Tumor Acidity-Induced Charge-Reversal Liposomal Doxorubicin with Enhanced Cancer Cell Uptake and Anticancer Activity
Jinpeng Yang, Zihe Yin, Yincheng Chang, Hua Wang, Jiang-Fei Xu and Xi Zhang
Giant, 2021, ASAP, DOI: 10.1016/j.giant.2021.100052.
Cucurbit[10]uril-Encapsulated Cationic Porphyrins with Enhanced Fluorescence Emission and Photostability for Cell Imaging
Hua Wang, Yuchong Yang, Bin Yuan, Xin-Long Ni, Jiang-Fei Xu and Xi Zhang
ACS Appl. Mater. Interfaces, 2021, 13, 2269-2276.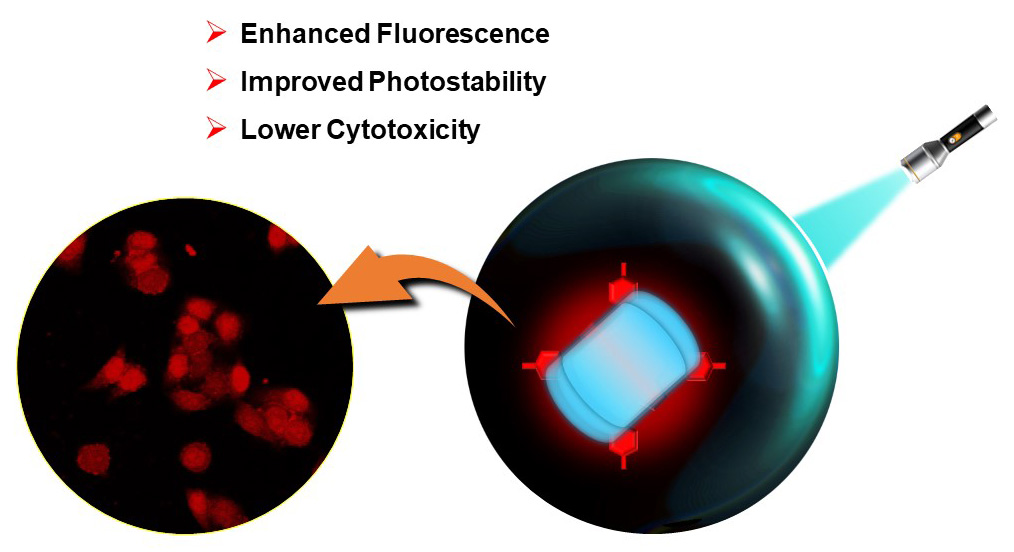 Self-Degradable Supramolecular Photosensitizer with High Photodynamic Therapeutic Efficiency and Improved Safety
Bin Yuan, Han Wu, Hua Wang, Bohan Tang, Jiang-Fei Xu and Xi Zhang
Angew. Chem. Int. Ed., 2021, 60, 706-710.