The Introduction of π–π Stacking Moieties for Fabricating Stable Micellarstructure: Formation and Dynamics of Disklikemicelles
Bo Song, Zhiqiang Wang, Senlin Chen, Xi Zhang, Yu Fu, Mario Smet and Wim Dehaen Angew. Chem. Int. Ed., 2005, 44, 4731-4735.
Combining a Layer-by-Layer Sssembling Technique with Electrochemical Deposition of Gold Aggregates to Mimic the Legs of Water Striders


Feng Shi, Zhiqiang Wang and Xi Zhang


Adv. Mater.

,

2005, 17, 1005-1009.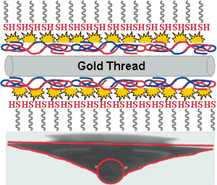 Reversible pH-Responsive Surfaces: From Superhydrophobicity to Superhydrophilicity


Xi Yu, Zhiqiang Wang, Yugui Jiang, Feng Shi and Xi Zhang


Adv. Mater.

,

2005, 17, 1289-1293.
Self-Assembly Monolayers of Dendron Thiols for Electrodeposition of Gold Nanostructures: Toward Fabrication of Superhydrophobic/Superhydrophilic Surface and pH-Responsive Surface
Yugui Jiang, Zhiqiang Wang, Xi Yu, Feng Shi, Huaping Xu and Xi Zhang
Langmuir, 2005, 21, 1986-1990.
Combining Layer-by-Layer Assembly with Electrodeposition of Silver Aggregares for Fabricating Superhydrophobic Surfaces
Nan Zhao, Feng Shi, Zhiqiang Wang and Xi Zhang
Langmuir, 2005, 21, 4713-4716.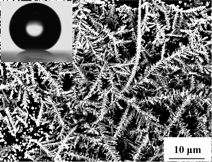 Patterned Polyelectrolyte Multilayer: Surface Modification for Enhancing Selective Adsorption
Feng Shi, Zhiqiang Wang, Nan Zhao, and Xi Zhang
Langmuir, 2005, 21, 1599-1602.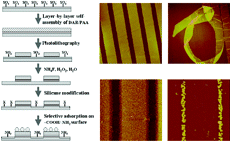 STM Study on Quinacridone Derivative Assemblies: Modulation of the Two-Dimensional Structure by Coadsorption with Dicarboxylicacids
Xunyu Yang, Zhongcheng Mu, Zhiqiang Wang, Xi Zhang, Jia Wang and Yue Wang
Langmuir, 2005, 21, 7225-7229.
Polymer Micelles as Building Blocks for Layer-by-Layer Assembly: An Approach for Incorporation and Controlled Release of Water-Insoluble Dyes
Ning Ma, Hongyu Zhang, Bo Song, Zhiqiang Wang and Xi Zhang
Chem. Mater., 2005, 17, 5065-5069.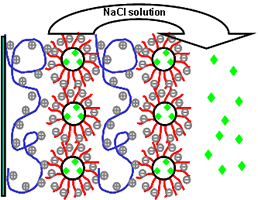 Roselike Microstructures Formed by Direct in-situ Hydrothermal Synthesis: From Superhydrophilicity to Superhydrophobicity
Feng Shi, Xiaoxin Chen, Liyan Wang, Jia Niu, Jihong Yu, Zhiqiang Wang and Xi Zhang
Chem. Mater., 2005, 17, 6177-6180.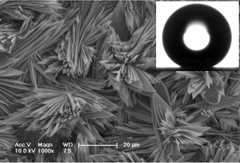 To Combine Precursor and Layer-by-Layer Deposition for Incorporation of Single-Charged Species: Nanocontainers with Charge-Selectivity and Nanoreactors
Huan Chen, Guanghong Zeng, Zhiqiang Wang, Xi Zhang, Ming-Li Peng, Li-Zhu Wu and Chen-Ho Tung
Chem. Mater., 2005, 17, 6679-6685.
Force Spectroscopy on Dendronized Poly(p-Phenylene)s: Revealing the Chain Elasticity and the Interfacial Interaction
Weiqing Shi, Zhiqiang Wang, Shuxun Cui, Xi Zhang and Zhishan Bo
Macromolecules, 2005, 38, 861-866.

Single-Chain Mechanical Property of Poly(N-Vinyl-2-Pyrrolidone) and Interaction with Small Molecules
Chuanjun Liu, Shuxun Cui, Zhiqiang Wang and Xi Zhang
J. Phys. Chem. B, 2005, 109, 14807-14812.
Anisotropic Aggregation and Phase Transition in Langmuir Monolayers of Methyl/Ethyl Esters of 2,3-Dihydroxy Fatty Acids
Liyan Wang, Sandra Jacobi, Jing Sun, Michael Overs, Harald Fuchs, Hans Juergen Schaefer, Xi Zhang, Jiacong Shen and Lifeng Chi
J. Colloid Interface Sci., 2005, 285, 814-820.

Single-Component Films of Different Generations of Dendrimers Bearing a Diphenylanthracene Core
Jing Sun, Liyan Wang, Xi Yu, and Xi Zhang
Eur. Polym. J., 2005, 41, 1219-1224.

Fabrication of Polypyrrole Wires between Microelectrodes
Bin Dong, Michael Krutschke, Xi Zhang, Lifeng Chi and Harald Fuchs
Small, 2005, 1, 520-524.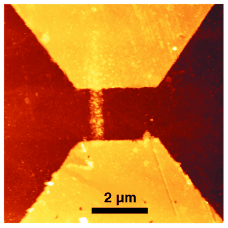 A Convenient A2+B3 Approach to Hyperbranched Poly(Aryleneoxindole)s
Mario Smet, Yu Fu, Xi Zhang, Etienne H. Schacht and Wim Dehaen
Macromol. Rapid Commun., 2005, 26, 1458-1463.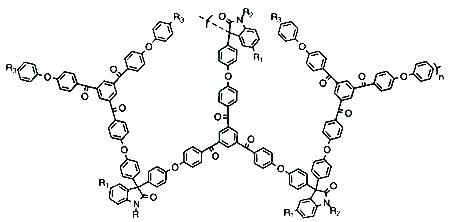 Manipulation of Surface Wettability between Superhydrophobicity and Superhydrophilicity on Copper Films
Shutao Wang, Lin Feng, Huan Liu, Taolei Sun, Xi Zhang, Lei Jiang and Daoben Zhu
ChemPhysChem, 2005, 6, 1475-1478.

Force Spectroscopy of Polymers: Beyond Single Chain Mechanics
Chuanjun Liu, Weiqing Shi, Shuxun Cui, Zhiqiang Wang and Xi Zhang
Curr. Opin. Solid State Mater. Sci., 2005, 9,140-148.